Buying a trailer? Go for an Eduard. High-quality trailers made from the best materials. We offer a broad range of trailers in various designs. The trailers can be fully customised to your requirements. We offer the solution to every problem. Whichever design you choose, an Eduard always ensures high quality.
Quality for every load
An Eduard is more than a good trailer. We've been making top quality trailers for more than 20 years. We offer trailers with the highest value for money guarantee. Our trailers are truly solid, so you can get on the road without worries. And there's more. Our strength lies in the combination with which we have relieved our customers all these years: an enormously broad programme, top materials, a favourable price and fast delivery times.
Buying the ideal trailer
Are you looking for a trailer with which you can easily unload cargo? With mesh sides? Double axis? For loads above 750 kgs? Whatever you need, you'll find it at Eduard. Our configurator allows you to easily put together a trailer that meets all your requirements. Choose between a platform trailer or a tipper truck. Select the right dimensions, size, and load capacity, and immediately see the price. Request a quote free of obligation and make a deal with your local Eduard dealer.
Discover the 3D Configurator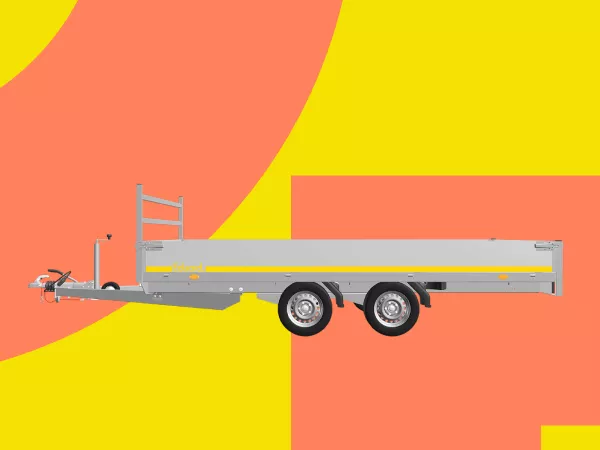 Why an Eduard trailer?
However you put together your Eduard, all models have a few important characteristics in common. The chassis is fully galvanised and the boards are made of anodised aluminium. This guarantees a rugged trailer. Your load can always be properly secured using the many lashing points. Go for a strong, high-quality trailer that meets the requirements of both private and professional users.
Buy a trailer from an Eduard dealer
Would you like to buy a trailer that meets your requirements? With more than 10,000 potential variations, we go very far in delivering customised trailers. Are you not entirely sure what the ideal trailer is for you? No problem! Feel free to visit one of our dealers. Our dealers can be found throughout Europe, so there is always a dealer nearby. They can provide you with advice and practical support with information, maintenance, papers and anything else you need.