We sell trailers throughout the whole of Europe, but you probably knew that already. Over the last few years, we have received several questions from our dealers and satisfied customers. We've collected and written out all these questions for you below. It may be the case that you wish to purchase or design your own Eduard trailer using our handy calculator, but that you still have queries. If so, you'll find your answers on this page.
Already own an Eduard trailer and want to find out more about your flatbed trailer, tipper or car transporter? These questions are all answered below. If you can't find your question here, our brainiacs are ready and waiting to answer all your questions.
Frequently asked questions
You can always register at your local Eduard sales point or at one of our recognised Eduard sales points in Europe and Switzerland. Find an Eduard dealer in your area via https://www.eduard-trailers.com/dealers/.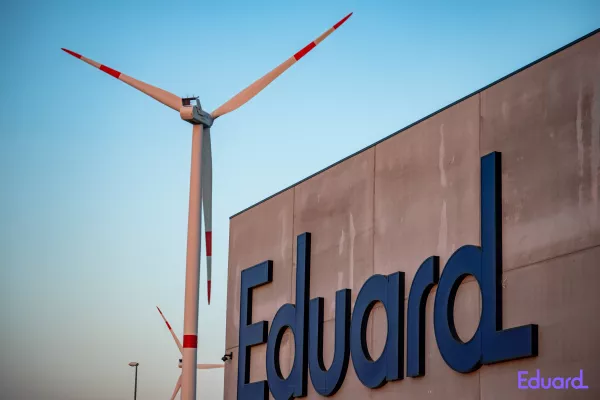 Products
Flatbed trailers, tippers, car transporters, we've got them all. With over 10,000 different models, you're sure to find one that suits you. Need help in making your choice? Head to a recognised Eduard Dealer!
Your Eduard dealer can give you an indication of your anticipated waiting period. As soon as your trailer is delivered, our Eduard salesperson will carry out a delivery inspection. What does this involve? Find out here.
Go to our calculator on https://www.eduard-trailers.com/configurator/. This is where you can make a choice between a flatbed or tipper. The dimensions allow you to select the desired size. Go through all the steps and design the trailer you want. Right away, you will see the trailer you've designed along with the price. This allows you to create your ideal trailer, your way.
Quality
Eduard is committed to a top price-quality warranty. We truly offer one of the sturdiest trailers at the best price. Quality is paramount at Eduard.
Head to your Eduard sales point or a recognised Eduard dealer in your region. They will go over your concerns with you and if required, will notify Eduards Trailer Factory. Our recognised Eduards dealers can offer you the afterservice you may need at this stage.
Documents
You will require a number of documents to fulfil the legal requirements associated with trailers. But which documents are they? We answer several important questions below. Need more information? Ask for advice from one of our Eduard dealers.
Your Eduard dealer can arrange this for you using a 100 km/h document. Please provide your chassis number.
COC stands for Certificate of Conformity. This is your trailer's passport. Please notify the police in the event of theft or loss. Then take the receipt you receive from them to your Eduard dealer in order to request a new COC.
You can submit a request while ordering or following delivery, provided the trailer has not been registered. Different rules apply to France. Find out more from your Eduard dealer.
You still need to register your trailer. You can do so using the customs office in the country to be registered with the following documents.
Purchase invoice
COC (Certificate of conformity)
As you'll notice, our Eduard dealers remain our first point of contact. They can provide you with advice and practical support using information, maintenance, papers and anything else you need. You can find all our dealers using the dealer locator.