Eduard. Craftsmanship, quality and pride
Eduards Trailer Factory (ETF), commonly known as Eduard, is a family business founded in 2001. Eduard specializes in the development, production and assembly of braked and unbraked trailers such as flatbed trailers and tipper trailers. In our high-tech production area of 18,000m2, 150 employees are working every day to put together your Eduard.
2022, a year in numbers
160 Eduard dealers
zorgen dat jouw Eduard snel geleverd wordt.
13,500 trailers
produced and sold by 2022.
10,000 different
trailers configured and produced.
150 employees
each with their own skill set.
What does Eduard do?
Making good trailers; more can do that. Our strength lies in the combination with which we have relieved our customers for more than 20 years. Eduard offers an enormously wide program, top materials, a competitive price and good service. 
With more than 10,000+ possible variations, we go pretty far in providing customized trailers. Eduard dealers appreciate that with our program they can serve any customer, honor any request. That makes Eduard the smart choice.
18,000M2 OF HIGH-TECH PRODUCTION
The Eduard production lines are specially equipped to produce each Eduard with the same care and attention, quickly and efficiently. This allows us to deliver your Eduard to your local dealer in no time.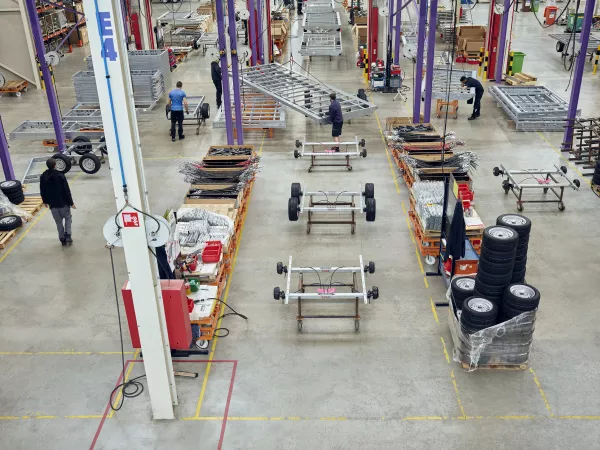 INNOVATION & GROWTH
The team of technical specialists within Eduard is constantly innovating. By combining our knowledge and experience with feedback from our dealers and end users, we can quickly respond to new wishes and opportunities in the market.
Thanks to the flexible production lines and our online configurator, innovations can be implemented quickly.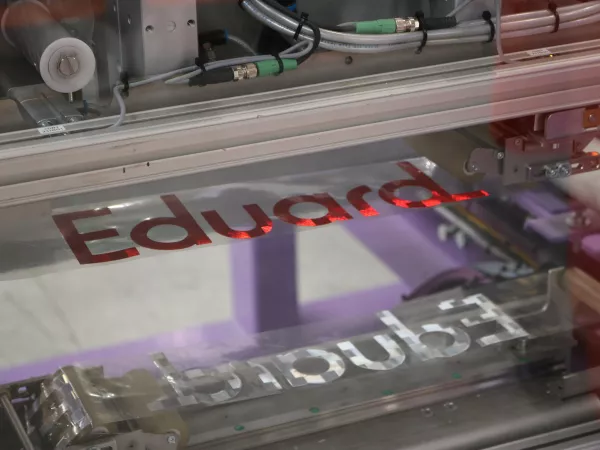 We are Eduard
Over 150 enthusiastic Eduard employees. Working every day to deliver your Eduard as quickly as possible with extreme precision. Each with their own passion, individuality and craftsmanship. From order to final inspection. From basics to details. Everything with equal attention and respect.