Are you looking for a user-friendly, safe flatbed plant trailer? When transporting machines, a reliable flatbed plant trailer is indispensable. With it, you are guaranteed safe transport and a great deal of convenience.
The Eduard flatbed plant trailers feature a convenient tilting system. This makes loading machines straightforward and safe, wherever you are. With the ramp, which spans the full width of the trailer, loading machines will be simpler than ever. Check all the options right away.
Dimensions and weight
| Dimensions\Weight | 2000 | 2700 | 3000 | 3500 |
| --- | --- | --- | --- | --- |
| 406x200 | 2 | 2 | 2 | 2 |
| 406x220 |   | 2 | 2 | 2 |
| 506x200 |   | 2 | 2 | 2 |
| 506x220 |   |   | 2 | 2 |
| 606x200 |   |   | 2 | 2 |
| 606x220 |   |   | 2 | 2 |
Why choose an Eduard trailer?
Dealer network
Always an Eduard dealer nearby
80+ Plant trailers
A suitable trailer for every job
Handcrafted
Professional in-house production
Configure yourself
Exactly how you want it using our configurator
Why go for an Eduard flatbed plant trailer?
All Eduard flatbed plant trailers feature an exceptionally small ramp angle thanks to the unique tilting system.  Depending on the length and height of the loading floor, the ramp angle for flatbed plant trailers with a tiltable ramp is only 5.7 ° to 12 °. This means it is easy to move machines onto the loading floor. Flatbed plant trailers equipped with additional ramps feature an even smaller ramp angle: only 4.7 ° to 9 °.
The front of the flatbed plant trailer features hydraulically operated supports that ensure the weight is properly supported and rests on the ground below. This reduces the strain on the hitch during the loading process. As a result, the strain on the towing vehicle is significantly reduced compared to other tilting systems.
All Eduard flatbed plant trailers are of the highest quality. Each trailer features a sturdy, galvanised chassis, a one-piece floor plate, brackets in the loading floor and lashing points on the frame. This is the perfect base for any type of flatbed trailer.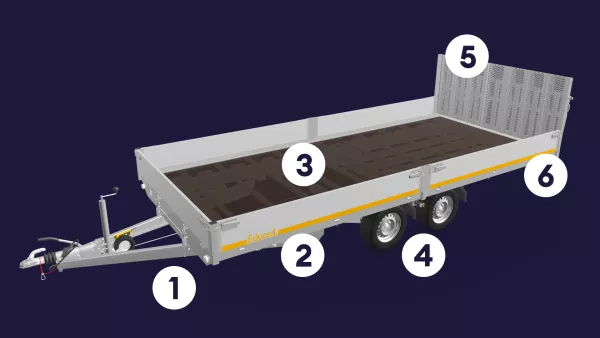 All advantages at a glance
1 | Small access angle thanks to tipping system
2 | Welded and galvanized chassis with fixation points
3 | Easy to maintain - one-piece floorplate
4 | Robust - A-brand braking system and axles
5 | Broad anti-slip loading ramp
6 | Clearly visible - reflecting tape with ECE quality mark
What is a flatbed plant trailer?
A flatbed plant trailer is a flatbed trailer equipped to transport machines and other vehicles. Generally, a machine transporter features a tiltable ramp and a tilting system, allowing you to move machines and vehicles onto the flatbed trailer with ease. This makes loading machines easier, and a lot safer.
The Eduard flatbed plant trailers are available in various dimensions up to 6 metres, with a maximum load capacity of 3500 kilograms. This means you can purchase a flatbed plant trailer for any type of transport. On top of that, you can rely on the highest possible quality and optimum user friendliness.
Do you need advice with regard to the right flatbed plant trailer for your purposes? Visit a dealer near you. That way, you can be sure you order the right flatbed plant trailer and all proper considerations have been taken into account.
Accessories for flatbed trailers
Do you need side boards, mesh sides, or a ladder rack? No problem. All Eduard trailer solutions can be personalised to suit your preferences through our extensive range of accessories.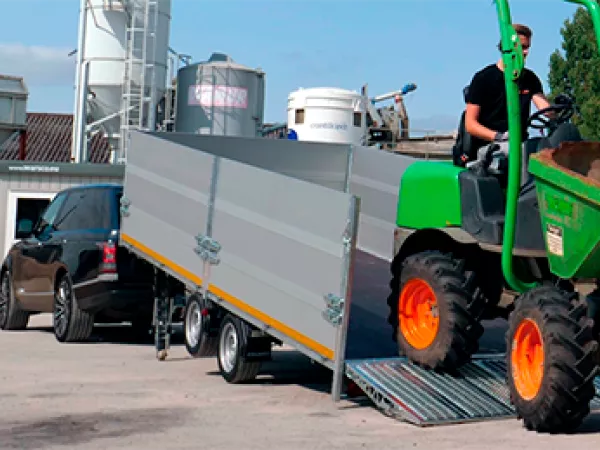 Additional side boards
Transport more with additional sideboards: 30, 40 or 70 cm high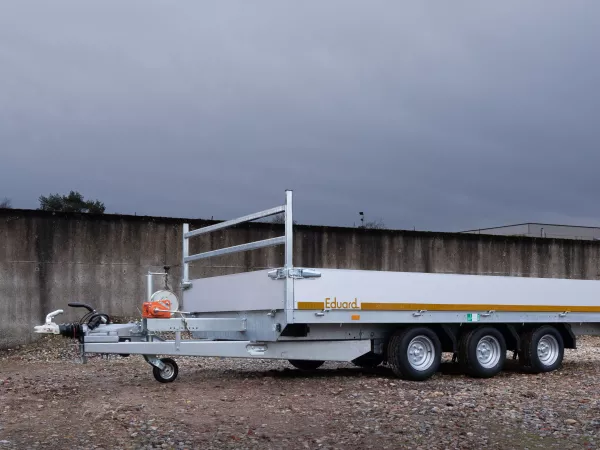 Ladder rack
Additional fastening points for your load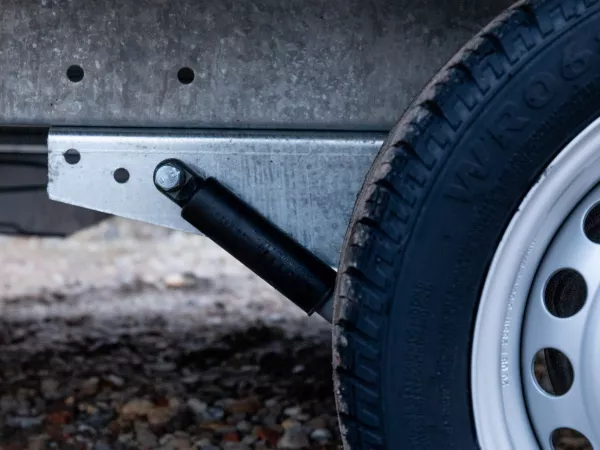 Shock absorbers
Equip your trailer with shock absorbers
Put together your own flatbed plant trailer
Adjust your flatbed plant trailer to suit your preferences. That way, we can find the optimum solution for you. Select the right dimensions, load capacity, finish and any desired accessories, and get on the road safely. You can customise your own flatbed plant trailer that meets all your wishes and requirements, at an affordable price.
The various accessories that can be added range from side boards and ladder racks or mesh sides to shock absorbers and a tarpaulin. Select the ideal solution for you, and enjoy optimal convenience.
Order your flatbed plant trailer at Eduard
Are you looking for a flatbed plant trailer suitable for the transport of machines or other vehicles? Discover the possibilities of the Eduard flatbed plant trailers. Personalise your trailer using the configurator and get on the road with peace of mind.
We are happy to help you find the ideal model for you. Visit a reputable dealer near you and receive all the information you need about our flatbed plant trailers. Do you have any questions? We are happy to help you find the best solution for you.