A tipper trailer is the ideal solution if you need to unload loose cargo. This trailer features a tipping loading floor, is extremely convenient and can be personalised based on your preferences. At Eduard you will find tipper trailers in various versions. Rear or three-sided, braked or unbraked tipper trailers. The possibilities are endless. Put together your ideal tipper trailer for every job. 
Why choose an Eduard trailer?
Dealer network
Always an Eduard dealer nearby
1400+ Tipper trailers
A suitable trailer for every job
Handcrafted
Professional in-house production
Configure yourself
Exactly how you want it using our configurator
Three-way or rear tipper trailer 
We offer two different types of tipper trailers that have one distinct difference. The rear tipper trailer allows you to unload the load directly at the rear. Are you looking for a trailer that gives you every possibility to transport your load and get your job done? Then the three-sided tipper trailer is perfect. The loading floor of this trailer can tilt as much as 3 ways.  
Accessories for Eduard tipper trailers
Do you need mesh sides, a ladder rack or side boards? No problem. All Eduard trailers can be personalised to suit your preferences through our extensive range of accessories.
Accessories
mesh sides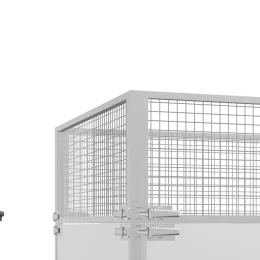 Ladder rack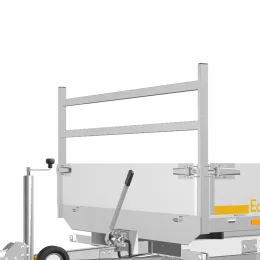 Ramps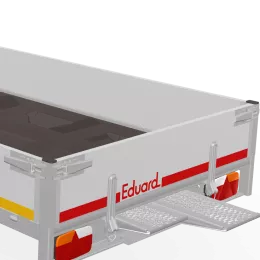 Shock absorbers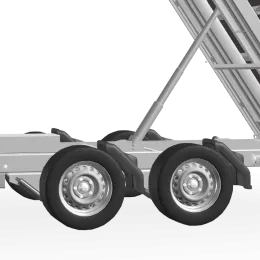 Jockey wheel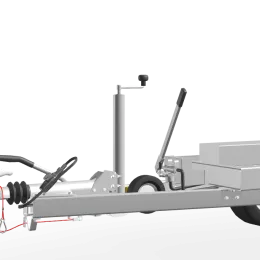 Additional side boards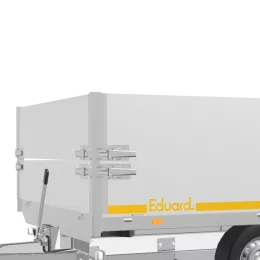 Supports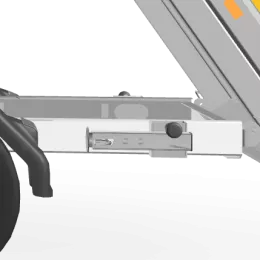 Awning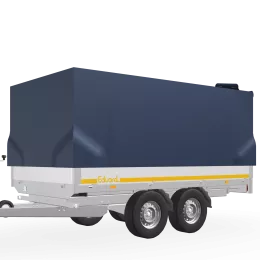 Why to choose an Eduard tipper trailer?
We offer the highest quality trailers that are also a solution for your job. The tipper trailers can be personalized to your needs and are available in a variety of sizes and load capacities. Moreover, the tipper trailers are also suitable as multi-purpose trailers for other cargo.  
However you configure your Eduard tipper trailer, there are a few important features that all variants have in common. The chassis is hot dip galvanized and the side boards are made from anodized aluminum. Secure your load at the numerous securing points. Go for a high-quality, strong trailer that meets the strict requirements of the professional user. Excellent hydraulics, strong box profiles and steel loading floors. For tipper trailers up to 750 kg, the steel floor plate is optional. 
What is a tipper trailer?
A tipper trailer is a trailer with a tipping loading floor. We offer tipper trailers that tip only to the rear or three ways. That way, we offer a solution for any job. Tipper trailers are highly suitable for moving loose cargo, like sand or gravel. The Eduard tipper trailers either feature a manual pump or an electrically operated hydraulic pump for extra convenience.
If desired, you can equip your tipper trailer with a steel floor board for extra ease of maintenance. This way, you can easily sweep the loading floor after transporting loose cargo. On tippers with a load capacity of 1350 kg, the steel loading floor is standard, to ensure extra safety and load capacity.
DIMENSIONS + WEIGHT
| Dimension/kg | 750 | 1000 | 1350 | 1500 | 1800 | 2000 | 2500 | 2700 | 3000 | 3500 |
| --- | --- | --- | --- | --- | --- | --- | --- | --- | --- | --- |
| 256x150 | ◉ | | ◉ | ◉ | ◉ | ◉ | ◉ | ◉ | | |
| 311x160 | ◉ | | | | | ◉ | ◉ | ◉ | ◉ | |
| 311x180 | | | | | | ◉ | ◉ | ◉ | ◉ | ◉ |
| Dimension/kg | 2000 | 2500 | 2700 | 3000 | 3500 |
| --- | --- | --- | --- | --- | --- |
| 311x160 | ◉ | ◉ | ◉ | ◉ | |
| 330x180 | ◉ | ◉ | ◉ | ◉ | ◉ |
Put together your own tipper trailer
With our configurator, you can easily customize your tipper trailer. Use it to submit the dimensions, load capacity and tipping directions of your preference. You can also add all the accessories you need. That way, you can put together your ideal tipper trailer at a competitive price.
A tipper trailer can be used for a range of purposes. For example, you could equip your tipper trailer with mesh sides to make it easier to transport leaves and garden waste. Extra-high side boards could be convenient if your regularly move loose cargo. In addition, you could equip your tipper trailer with ramps, allowing you to use it as a flatbed plant trailer.
Order your tipper trailer at Eduard
With an Eduard tipper trailer, you can be sure you'll enjoy the highest possible convenience, quality and safety. Would you like advice with regard to the best tipper trailer for your job? Our dealers are happy to help you. Based on your wishes and requirements, they will assemble a tipper trailer that meets all your expectations, including the accessories you need to make transport even easier.
Advantages of Eduard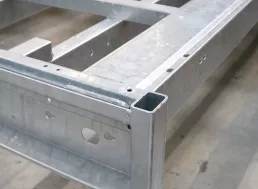 Galvanized
Fully welded en hot-dipped galvanised chassis that can handle any job.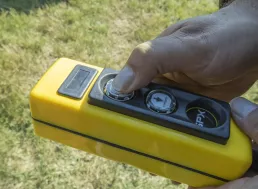 Comfort
Choose from manual, electric or wireless controls.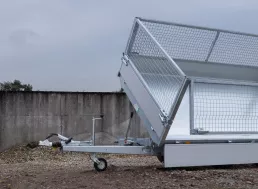 Low maintenance
From 1350 kg standard with a steel floor plate.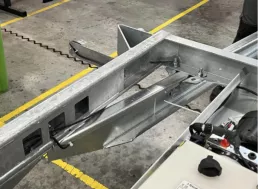 Strong
Extra reinforcement at the lower chassis for optimal tipping of your cargo.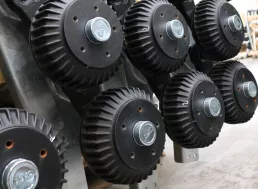 Robust
Exclusive use of A-brand braking systems and axles. (KNOTT & AL-KO)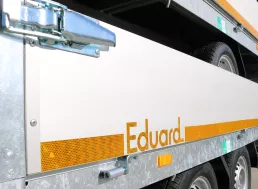 Safety
Highly visible reflective tape with ECE104 quality mark