Of course, you want to transport your motorcycle as safely and reliably as possible. Using a trailer equipped with a motorcycle stand is the best way to do so. That way, you can make the most of your flatbed trailer. The motorcycle stand can be removed easily, allowing you to use the trailer for other purposes as well.
Motortransporter - Dimensions and weight
| Size\Weight | 750 | 1000 | 1350 | 1500 | 2000 | 2500 | 2700 | 3000 | 3500 |
| --- | --- | --- | --- | --- | --- | --- | --- | --- | --- |
| 256x150 | 1/2 | 1 | 1 | 1 | 2 | 2 | 2 |   |   |
| 310x160 | 1/2 | 1 | 1 | 1 | 2 | 2 | 2 | 2 |   |
| 506x200 |   |   |   |   | 2 | 2 | 2 | 2 | 2/3 |
Multi-transporters are available in various sizes up to 6.0 meters. Click here for all dimensions.
Why choose an Eduard trailer?
Dealer network
Always an Eduard dealer nearby
2300+ Motorcycle trailers
A suitable trailer for every transport
Handcrafted
Professional in-house production
Configure yourself
Exactly how you want it using our configurator
From multi-purpose trailer to motorcycle trailer
A trailer that can also serve as a motorcycle trailer is called a multi-purpose trailer. With a multi-purpose trailer, you can put together a flatbed trailer that is suitable for any purpose. Depending on the size, weight and the number of motorcycles, you can select the right dimensions for your motorcycle trailer.
An unbraked trailer measuring 260 x 156 cm is an excellent choice if you want to transport a single motorcycle with your motorcycle trailer. Transporting two motorcycles works best with a braked trailer measuring 310 x 160 cm, and if you want to transport up to six motorcycles, you need a 506 x 200 cm motorcycle trailer.
In addition, trailers by Eduard feature a ramp secured below the loading floor. You can easily extend this when loading your motorcycle onto the motorcycle trailer, only to store it again before you leave.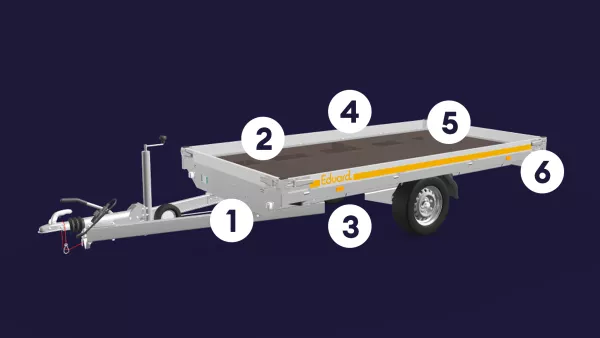 All advantages at a glance
1 | Galvanized chassis with many securing points
2 | Easy to maintain - one-piece floorplate
3 | Robust - A-brand braking system and axles
4 | Practical - foldable and removable side walls
5 | Multifunctional - ramps stored in the chassis
6 | Clearly visible - reflecting tape with ECE quality mark
What is a motorcycle transporter?
A motorcycle transporter is a flatbed trailer equipped with a motorcycle stand. Motorcycles need to be secured properly during transport. Equipping a trailer with a motorcycle stand allows you to safely and stably transport the motorcycle. That way, you can guarantee your own safety, as well as that of your fellow road users. Therefore, a reliable motorcycle trailer is indispensable.
How to turn your multi-purpose trailer into a motorcycle trailer?
All EDUARD multi-purpose trailers are equipped with lashing points on the chassis and brackets on the inside of the trailer. These often suffice for a single motorcycle. In case of multiple motorcycles, you should place extra lashing points on the multiplex anti-slip floor plate.
There are many types of motorcycle stands. Select the motorcycle stand that best suits your motorcycle. Ask an Eduard Dealer for more information with regard to the installation.
Accessories for motorcycle trailers
Want to protect your motorcycle with a tarpaulin? No problem. All types of Eduard trailers can be personalised to suit your preferences through our extensive range of accessories.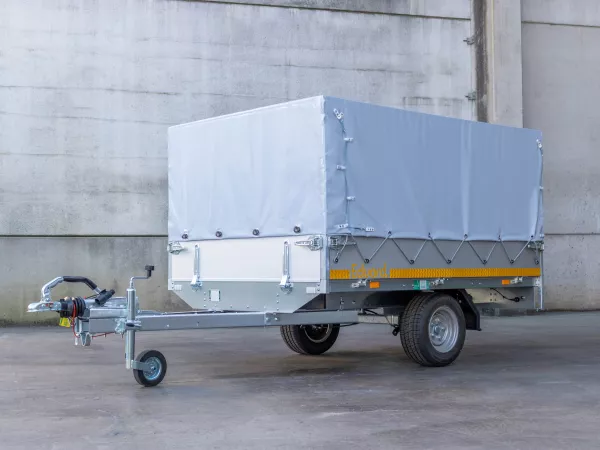 High cover
More protection for your motorcycle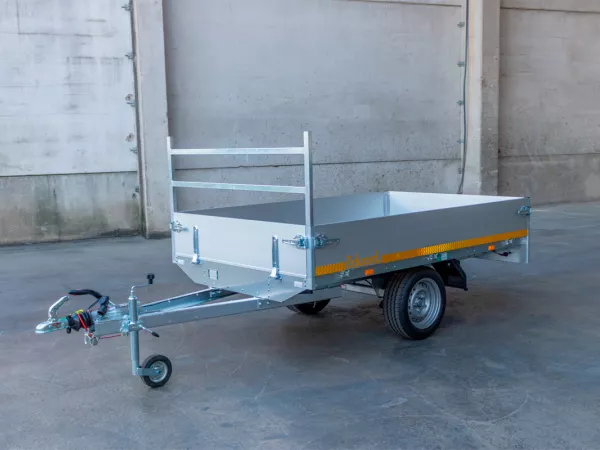 Ladder rack
More securing points for your load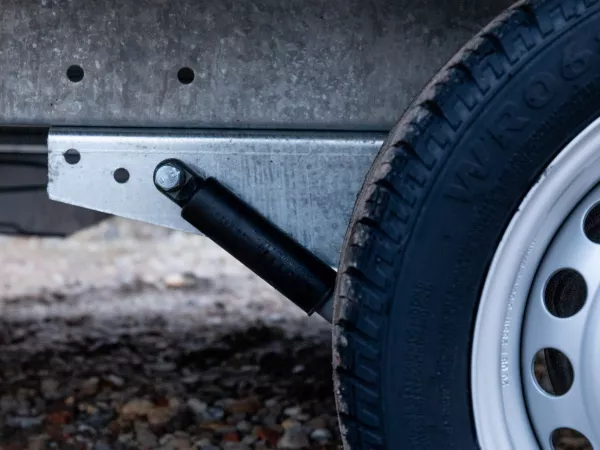 Shock absorbers
Equip your trailer with shock absorbers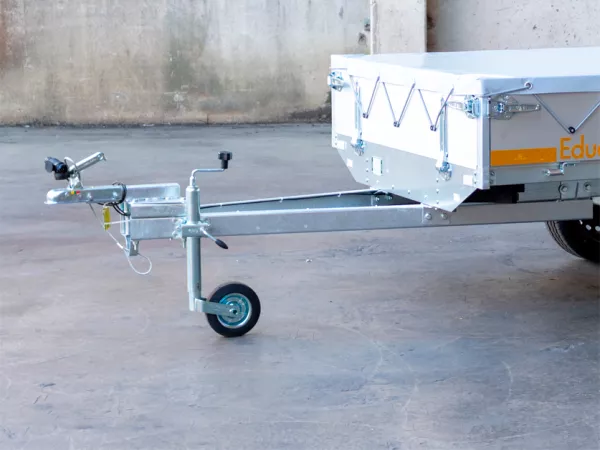 Jockey wheel
Optionally up to 1000 kg. Standard from 1350 kg
All the possibilities of a multi-purpose trailer
In addition to transporting motorcycles, our multi-purpose transporters can be used for other purposes as well. The flatbed trailer can be turned into a machine transporter, car transporter, and more. Using the convenient ramps, you can easily move smaller vehicles, such as motorcycles, quad bikes or a mobility scooter, onto the flatbed trailer. On top of that, Eduard offers a variety of accessories you can use to turn your trailer into a motorcycle trailer or any other type of trailer.
Do you want to add a tarpaulin to your motorcycle trailer in order to optimally protect your motorcycle? Eduard is also the place to go for those. You can find all the accessories you need to personalise your flatbed trailer on our website.
Put together your own motorcycle trailer
Eduard allows you to fully adjust your motorcycle trailer to suit your preferences. Our motorcycle trailers are available in a variety of dimensions and can be equipped with a range of accessories, including a ladder rack, shock absorbers or a tarpaulin. For even more convenience, you could opt for an aluminium ramp rather than a steel one for dimensions over 310 x 160 cm.
Buy your motorcycle trailer at Eduard
You can use the configurator to easily personalise your motorcycle trailer. Select your desired dimensions, the load capacity, additional accessories and more. That way, you are guaranteed a safe and user-friendly motorcycle trailer to transport your motorcycle.
Want to know more about Eduard motorcycle trailers? We are happy to help you find the optimal solution for you. You can go to one of our reputable dealers in your area for personal advice. Order your high-grade motorcycle trailer at an affordable price now.