Moving made easy with a trailer
Got a move ahead of you? With an Eduard trailer, your move will be efficient, problem free and easy. Whether you're moving a few boxes or lots of heavy furniture. At Eduard, we have trailers in a variety of sizes. And with a range of load capacities. From small single-axle trailers to large twin-axle trailers with a cover. We have the right trailer for you!  
Straightforward single-axle trailer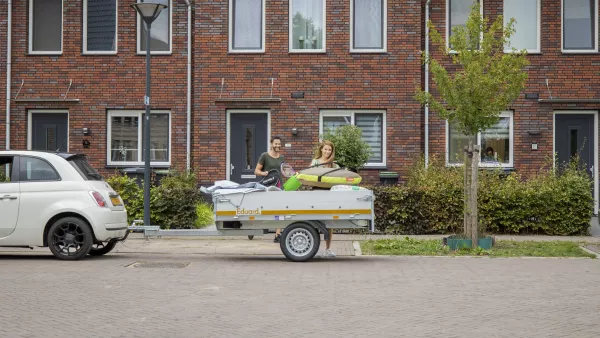 Want to pack your things and go? Simply place all your important possessions in the trailer and drive away. A single-axle trailer is the ideal solution if you need to move boxes or clothes. This trailer has a length of 200 cm and a width of 145 cm, making it ideal for transporting smaller, lighter items.  
Ideal for transporting small and light items 
You only need a B driving licence 
The trailer doesn't need to be registered 
Twin-axle trailer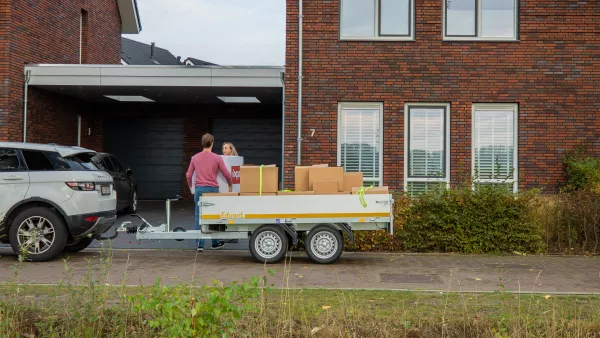 Are you moving to a new house? With this trailer, you can easily transport your possessions. It's also ideal for after the move. You can use it for renovations, trips to the waste disposal facility or to take away gardening waste.   
Easily transport loads up to 750 kg  
Rock-solid base
Perfect for everyday chores thanks to the removable side panels 
Twin-axle trailer with cover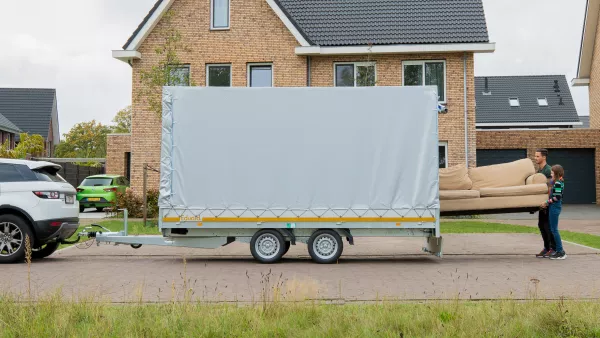 Is your couch or cabinet a bit too large for your car after all? Go for a powerful trailer. With a large, twin-axle trailer, you can easily move multiple heavy items at the same time. Protect your load with a cover and get on the road without any worries, even if it rains.
Easily transport heavy loads  
Transport items in all weather conditions 
Multi-purpose trailer: the cover can easily be placed or removed