Double axle braked car transporter
With railing
Car transporter
Double axle
Braked
406x200
Railing, 10cm high
2700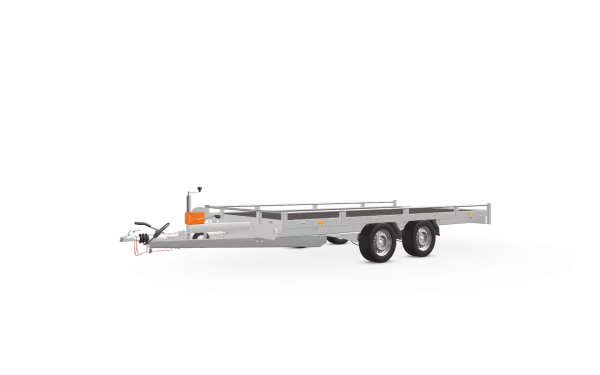 Transporter
Car transporter
Double axle
Braked
506x220
Railing, 10cm high
3000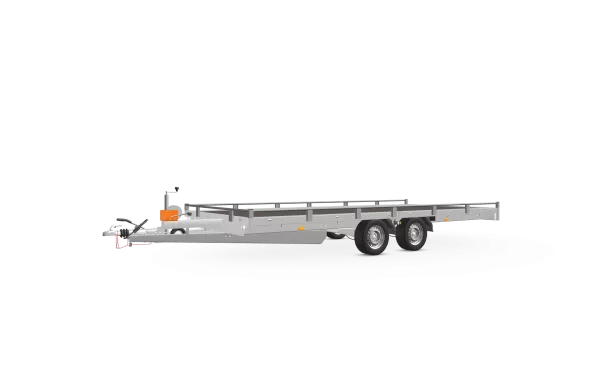 The double-axle braked car transporter is a flatbed trailer equipped with a welded 10cm railing or collapsible and detachable 10cm aluminium side panels. They are also commonly known as car carriers. Because the wheels are right below the loading floor, you can use the entire width of the trailer as a loading floor for your car. The ramps can be stored below the loading floor. 
No matter how you put together your Eduard double-axle braked car transporter, all hundreds of varieties share a few important features. The flat loading floor is made of a single multiplex floorboard with an anti-slip layer. We provide each trailer with brackets, so you can ensure your load is properly secured. 
Why choose an Eduard trailer?
Dealer network
Always an Eduard dealer nearby
600+ Cartransporters
A suitable trailer for every job
Handcrafted
Professional in-house production
Configure yourself
Exactly how you want it using our configurator
The right accessories
The braked double axle car transporter is standard equipped with ramps that can be stored under the loading floor. Securing brackets and rope hooks are also part of the standard equipment. Furthermore, you can choose to add accessories such as a hand winch, hood or shock absorbers. In this way, you put together a car transporter that exactly meets your expectations. 
This type of car transporter is a popular choice for transporting cars. Regular passenger cars and vintage cars can be easily transported on it and with the size, the trailer is still easy to maneuver.
Accessories
for braked double axle trailers
Ladder rack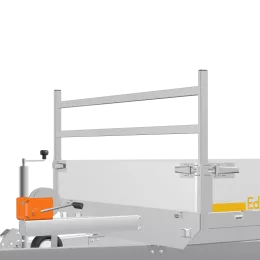 Additional side boards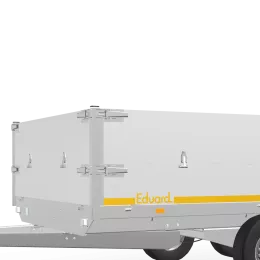 Awning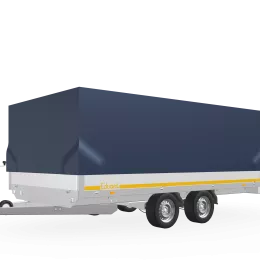 Curtainside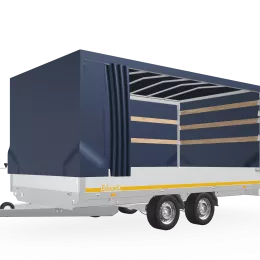 Supports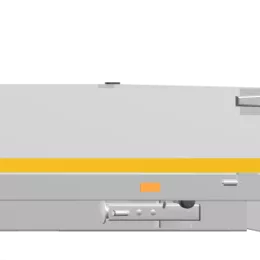 Shock absorbers
Hand winch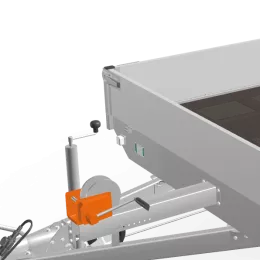 DIMENSIONS + WEIGHT
| Dimension | 2000 | 2500 | 2700 | 3000 | 3500 | kg |
| --- | --- | --- | --- | --- | --- | --- |
| 311x160 | ◉ | ◉ | ◉ | ◉ | | |
| 311x180 | ◉ | ◉ | ◉ | ◉ | ◉ | |
| 311x200 | ◉ | ◉ | ◉ | ◉ | | |
| 330x180 | ◉ | ◉ | ◉ | ◉ | ◉ | |
| 356x180 | ◉ | ◉ | ◉ | ◉ | ◉ | |
| 356x200 | ◉ | ◉ | ◉ | ◉ | ◉ | |
| 406x180 | ◉ | ◉ | ◉ | ◉ | ◉ | |
| 406x200 | ◉ | ◉ | ◉ | ◉ | ◉ | |
| 406x220 | | | ◉ | ◉ | ◉ | |
| 456x200 | ◉ | ◉ | ◉ | ◉ | ◉ | |
| 456x220 | | | ◉ | ◉ | ◉ | |
| 506x200 | ◉ | ◉ | ◉ | ◉ | ◉ | |
| 506x220 | ◉ | ◉ | ◉ | ◉ | ◉ | |
| 556x200 | | ◉ | ◉ | ◉ | ◉ | |
| 556x220 | | | | ◉ | ◉ | |
| 606x200 | | | ◉ | ◉ | ◉ | |
| 606x220 | | | | ◉ | ◉ | |