Double-axle braked car transporters 
The double-axle braked car transporter is a flatbed trailer equipped with a welded 10cm railing or collapsible and detachable 10cm aluminium side panels. They are also commonly known as car carriers. Because the wheels are right below the loading floor, you can use the entire width of the trailer as a loading floor for your car. The ramps can be stored below the loading floor. 
No matter how you put together your Eduard double-axle braked car transporter, all hundreds of varieties share a few important features. The flat loading floor is made of a single multiplex floorboard with an anti-slip layer. We provide each trailer with brackets, so you can ensure your load is properly secured. 
Voeg accessoires toe aan jouw autotransporter
De geremde dubbelasser autotransporter is standaard uitgerust met oprijplaten die onder de laadvloer opgeborgen kunnen worden. Ook de vastzetbeugels en touwhaken zijn onderdeel van de standaarduitrusting. Verder heb je de keuze om naar wens accessoires toe te voegen zoals een handlier, huif of schokdempers. Op die manier stel je zelf een autotransporter samen die precies voldoet aan jouw verwachting. 
Dit type autotransporter is een populaire keuze voor het transport van auto's. Reguliere personenauto's en oldtimers kunnen hier eenvoudig op vervoerd worden en met het formaat is nog de aanhanger nog steeds goed te manoeuvreren. Een geremde dubbelasser autotransporter van 6 meter vergt echter wel de nodige stuurmanskunsten. Verdiep je daarom voorafgaand aan je aankoop goed in de mogelijkheden per afmeting en bepaal welk type geschikt is voor jouw transporten.  
Accessories for car transporters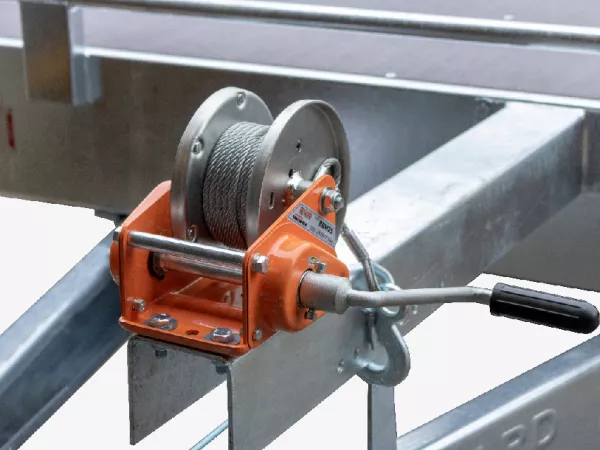 Winch
Easy vehicle transportation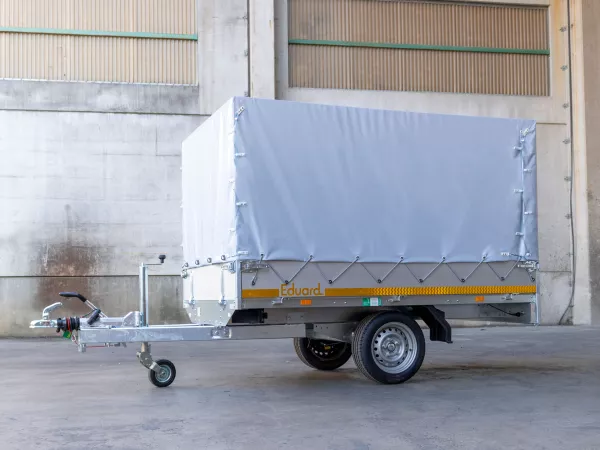 Tarpaulin
More protection for your car. With side boards 30 or 40 cm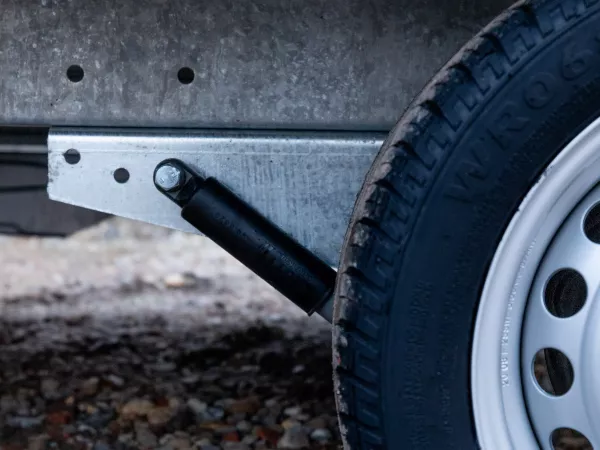 Shock absorbers
Opt for additional driving comfort