Tiltable car transporter double axle braked
With manual pump
Car transporter
Double axle
Manual pump
Braked
506x200
Alu sides, 10cm high
2700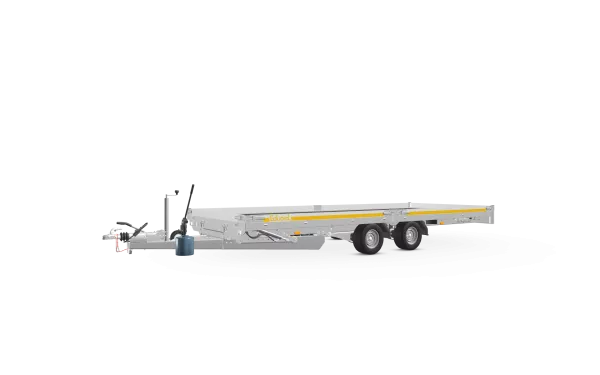 With curtainside
Car transporter
Double axle
Manual pump
606x200
Alu sides, 30cm high
3500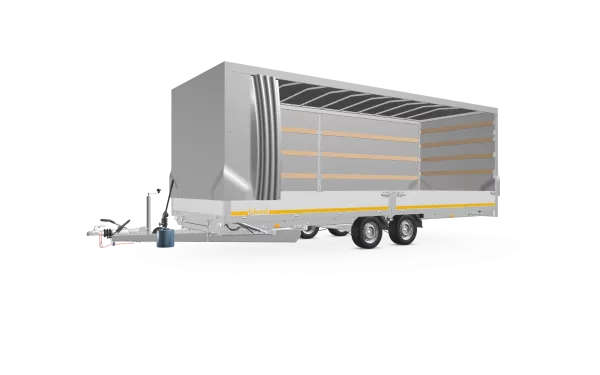 Are you looking for an all-in-one solution for the transport of your car? Then choose a tiltable car transporter. The particularly high ease of use and the exceptional reliability of this type of car transporter makes the tiltable double axle a popular choice.
Why choose an Eduard trailer?
Dealer network
Always an Eduard dealer nearby
600+ Cartransporters
A suitable trailer for every job
Handcrafted
Professional in-house production
Configure yourself
Exactly how you want it using our configurator
Ramp angle tiltable car transporter
The advantage of a tilting car transporter with ramps is that this trailer is suitable for almost every type of car. The unique tilt system provides a small ramp angle of 4.7° to 9°, preventing damage to cars with low suspension. With the hand pump you simply activate the tilting system and you can quickly and easily drive your car on the car transporter. View the technical drawing of this 506 cm long car transporter with an ramp angle of 5.6°.
Advantages of an Eduard Car Transporter
However you put together your tiltable Eduard car transporter, all variants have a few important features in common. The loading floor is made of a single-piece plywood floor plate with an anti-slip layer. We also provide every car transporter with sufficient fastening hooks to optimally secure your load. On top of that, there is space for the ramps below the loading floor, allowing you to keep those on hand at all times and store them during the trip.
Tiltable car transporter with tarpaulin
Do you want extra protection for your load? Then choose to add a tarpaulin to your car transporter. With this, your car is also fully protected against wind and weather during the journey. Did you know that our curtainside awnings are available in different heights and colours?
Discover this car transporter with tarpaulin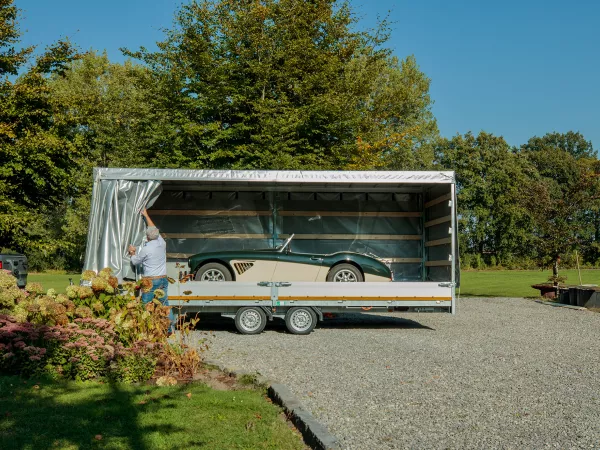 Accessories
for tiltable car transporters
Shock absorbers
Supports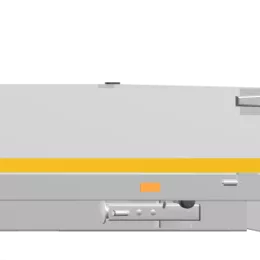 DIMENSIONS + WEIGHT
| Dimension | 2000 | 2500 | 2700 | 3000 | 3500 | kg |
| --- | --- | --- | --- | --- | --- | --- |
| 406x200 | ◉ | | ◉ | ◉ | ◉ | |
| 406x220 | | | ◉ | ◉ | ◉ | |
| 506x200 | | | ◉ | ◉ | ◉ | |
| 506x220 | | | | ◉ | ◉ | |
| 606x200 | | | ◉ | ◉ | ◉ | |
| 606x220 | | | | ◉ | ◉ | |