Three-way tipper braked twinaxle
The loading floor of the three-sided tipper can be tipped to three sides. This is ideal for the transport of loose cargo, such as sand or gravel. In addition to the choice between sizes 310x160 and 330x180, EDUARD tippers are available with a hand pump or an electrically-powered hydraulic pump. 
No matter how you put together your Eduard three-sided tipper, all varieties share a few important features: the flat loading floor has a steel layer to allow the load to slide. We provide each trailer with brackets and lashing points, so you can ensure your load is properly secured. 
Accessories for three-sided tipper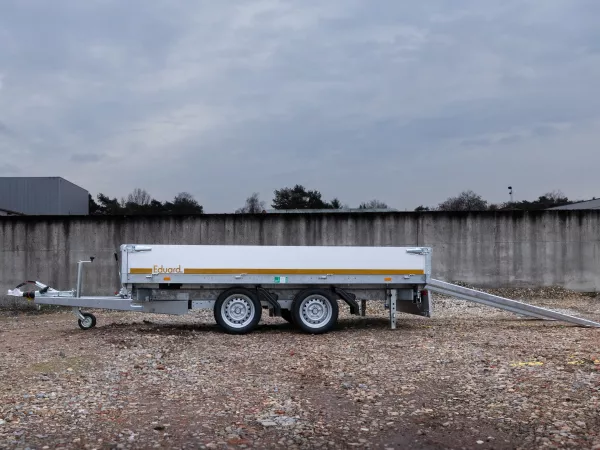 Ramps
Easy transportation of vehicles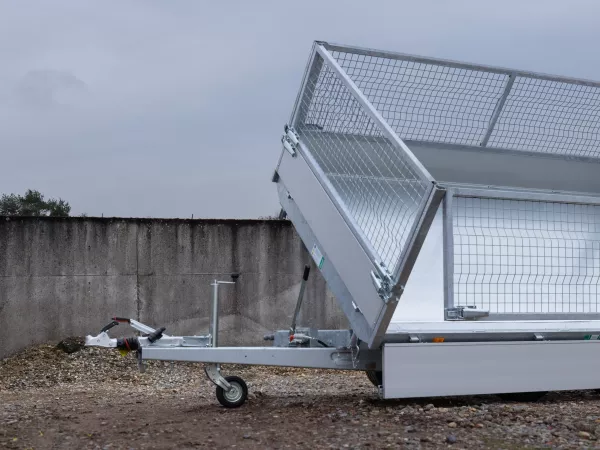 Mesh sides
More volume, 70 cm high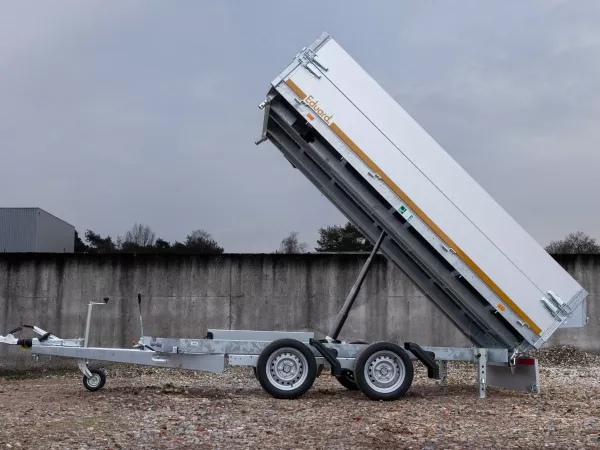 Additional side boards
Transport more with additional sideboards: 30, 40 or 70 cm high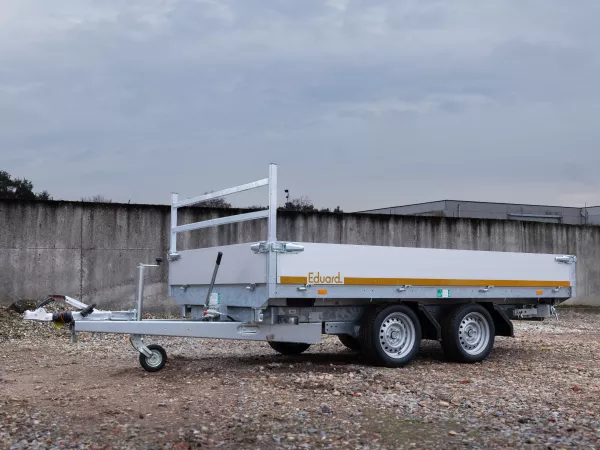 Ladder rack
Additional fastening points for your load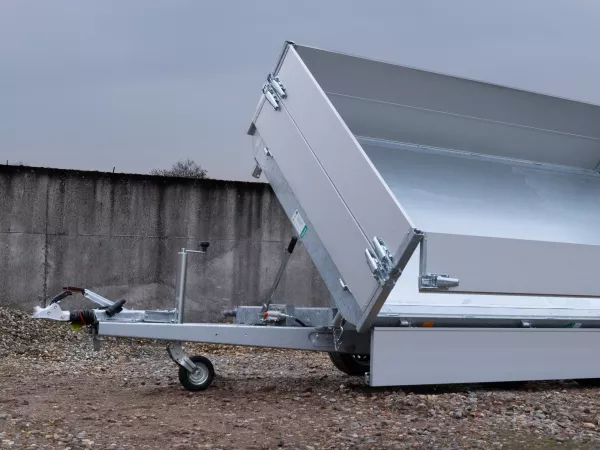 Jockey wheel
Standard from 1350 kg