Rear tipper trailer single axle braked
New trailer
Manual pump
Braked
380x156
Alu sides, 30cm high
1500
With ramps
Electrical
Braked
256x150
Alu sides, 30cm high
1800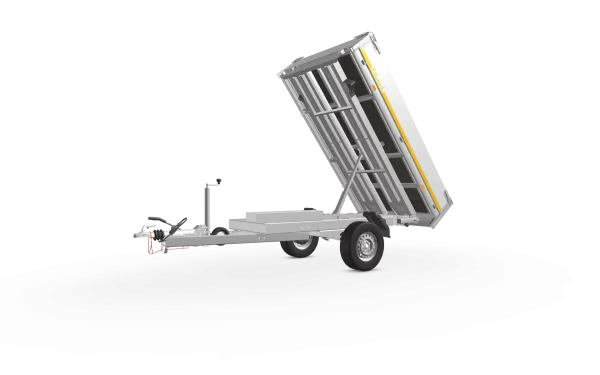 Looking for a compact and maneuverable tipper trailer that still has plenty of cargo capacity? Then the rear tipper trailer single axle braked from Eduard trailers may be the right choice for you. With this tipper trailer you can easily transport building materials, garden waste, sand or gravel. Its compact dimensions also make the tipper trailer suitable for transporting materials in smaller locations or hard-to-reach places.
Why choose an Eduard trailer?
Dealer network
Always an Eduard dealer nearby
1400+ Tipper trailers
A suitable trailer for every job
Handcrafted
Professional in-house production
Configure yourself
Exactly how you want it using our configurator
Rear tipper trailers
This type of tipper trailer can only tip backwards, which means that cargo can only be unloaded at the rear of the trailer. Looking for a tipper trailer with a three-way tipping direction? We can deliver that too. This can be useful, for example, when you need to unload cargo in specific and difficult-to-reach places.
A rear tipper trailer, allows you to go in all directions. The single-axle frame and modest size of this version ensure high mobility of the trailer. However, if you choose a larger model with a higher payload, it may be wise to opt for more tipping directions.
Accessories for single-axle tipper trailers
Do you use your tipper trailer for specific purposes? Then choose to add accessories that make this easier. For example, mesh sides are ideal for professional landscapers and raised side boards for transporting large quantities of sand or gravel. So put together your tipper trailer the way you want it.
Accessories
for single-axle tipper trailers
mesh sides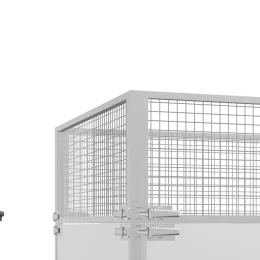 Ladder rack
Jockey wheel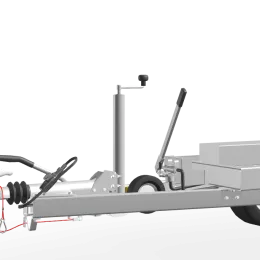 Additional side boards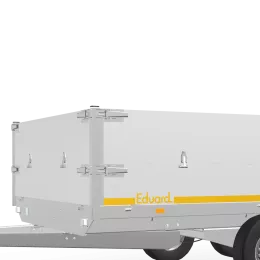 Awning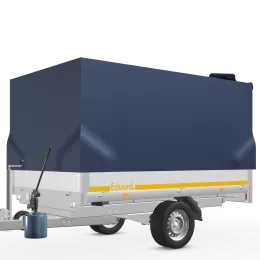 DIMENSIONS + WEIGHT
| Dimension | 1350 | 1500 | 1800 | kg |
| --- | --- | --- | --- | --- |
| 231x145 | ◉ | ◉ | | |
| 251x145 | ◉ | ◉ | | |
| 256x150 | ◉ | ◉ | ◉ | |
Advantages of Eduard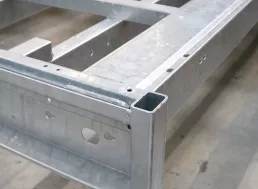 Galvanized
Fully welded en hot-dipped galvanised chassis that can handle any job.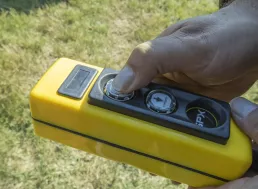 Comfort
Choose from manual, electric or wireless controls.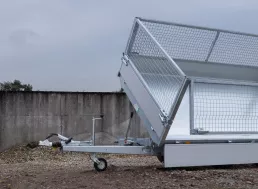 Low maintenance
From 1350 kg standard with a steel floor plate.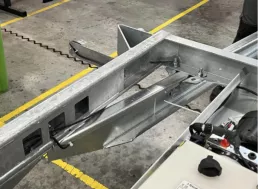 Strong
Extra reinforcement at the lower chassis for optimal tipping of your cargo.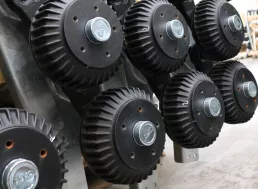 Robust
Exclusive use of A-brand braking systems and axles. (KNOTT & AL-KO)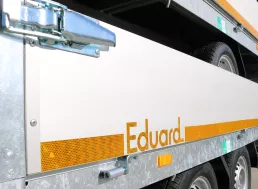 Safety
Highly visible reflective tape with ECE104 quality mark.