Double-axled braked rearward tipper 
A double-axle braked rearward tipper is a flatbed trailer that offers the added option of tipping the loading floor. The loading floor can only be tipped in a rearward direction. This is ideal for the transport of loose cargo, such as sand or gravel. In addition to the various sizes, the EDUARD tippers are available with a hand pump or an electrically-powered hydraulic pump. 
No matter how you put together your Eduard braked rearward tipper, all hundreds of varieties share a few important features. The flat loading floor is made of a single multiplex floorboard with an anti-slip layer. We provide each trailer with brackets, so you can ensure your load is properly secured. 
Accessories for braked double-axled tipper trailers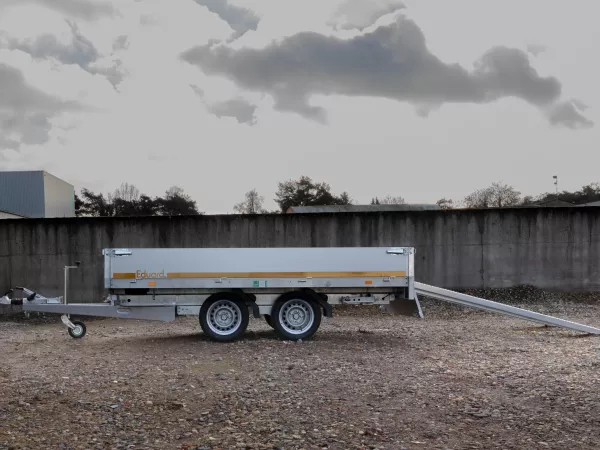 Ramps
Easy transportation of vehicles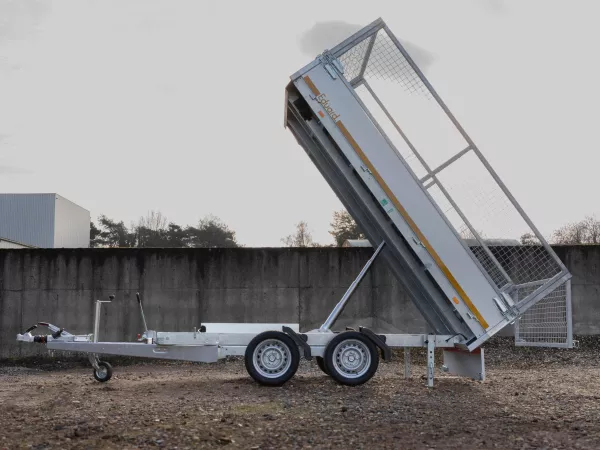 Mesh sides
More volume, 70 cm high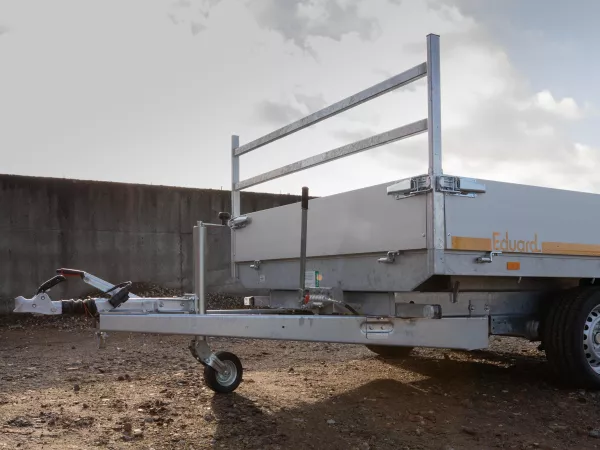 Ladder rack
Additional fastening points for your load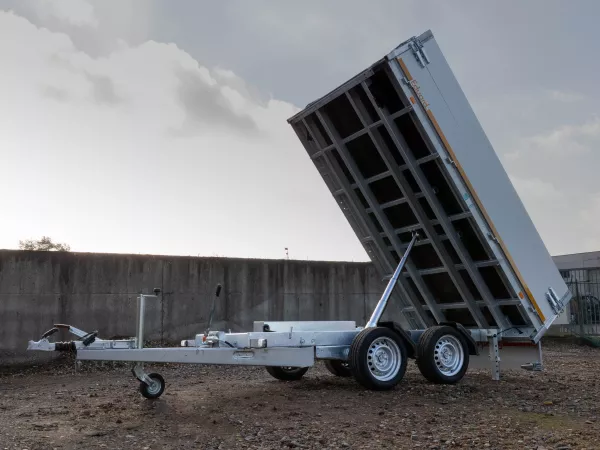 Additional side boards
Transport more with additional sideboards: 30, 40 or 70 cm high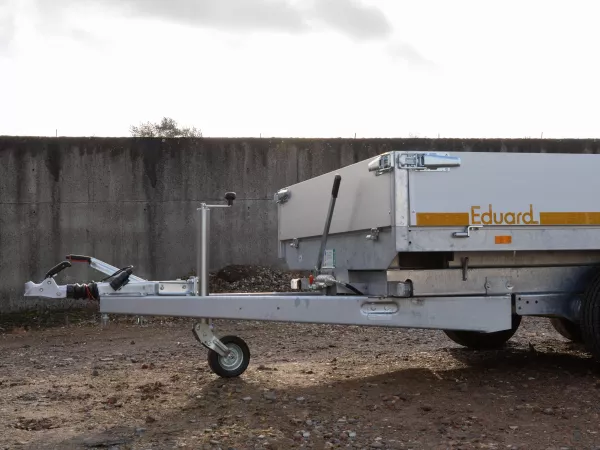 Jockey wheel
Optional up to 1000 kg. Standard from 1350 kg