Rear tipper trailer double axle braked
New dimension
Braked
251x145
Alu sides, 30cm high
2000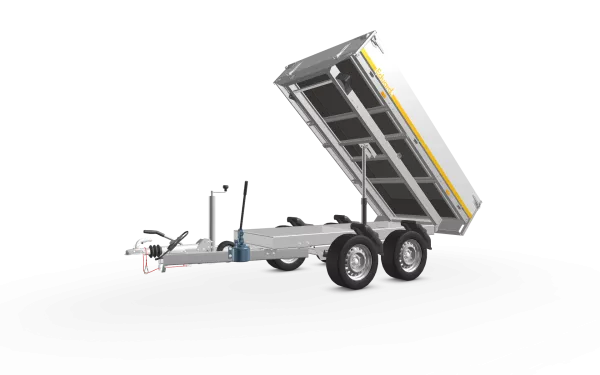 With mesh sides
Braked
311x160
Alu sides, 30cm high
2700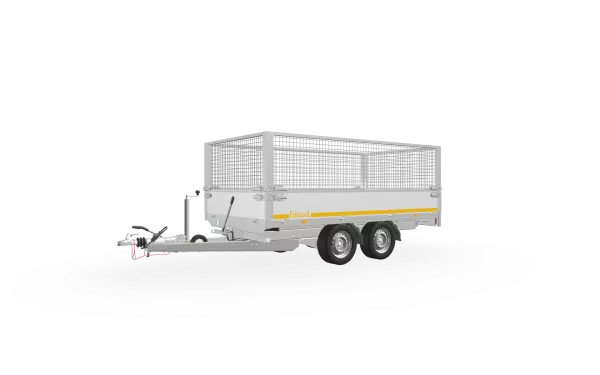 Are you looking for a tipper trailer with a loading capacity of up to 3500 kg? The rear tipper trailer double axle braked is reliable, functional and has a high loading capacity. This makes the tipper trailer very suitable for loose loads whose total mass can quickly increase. With this double axle braked tipper trailer, you are assured of a high-quality solution for your transport.
Rear tipper trailer
A rearward tipper refers to a flatbed trailer equipped with a single-sided tipping function. The loading floor can be tilted by means of an electrically controlled hydraulic pump, making it very easy to unload cargo. The tipper trailer is an ideal trailer for contractors and gardeners, for example, who are engaged in transporting bulk materials on a daily basis.
Why choose an Eduard trailer?
Dealer network
Always an Eduard dealer nearby
1400+ Tipper trailers
A suitable trailer for every job
Handcrafted
Professional in-house production
Configure yourself
Exactly how you want it using our configurator
The right tipper trailer for every job
You can go in any direction with a tipper trailer. For example, you can choose to add mesh sides to your tipper trailer for transporting plants, small trees or garden waste. Or equip your tipper trailer with additional side boards so you can transport large loads of sand or gravel in one trip. Thanks to the versatility of a tipper trailer and Eduard's various options for personalizing your tipper, a tipper trailer is the ideal solution for your job. 
Using the configurator on our website, you can add the accessories that are right for you. This is how you put together a tipper trailer that suits your purposes.
High quality and very reliable
A rear tipper trailer double axle braked from Eduard allows you to carry out your transport safely and easily. We guarantee the highest quality tipper trailers and offer excellent service. All our tipper trailers are standard equipped with numerous attachment points on the chassis or in the loading floor. In addition, all tipper trailers with a load capacity of 1350 kg or more come standard with a steel loading floor.
Accessories
for braked double-axled tipper trailers
Ramps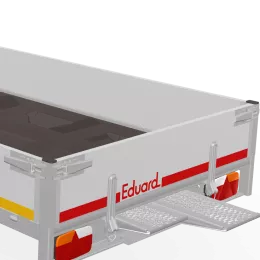 mesh sides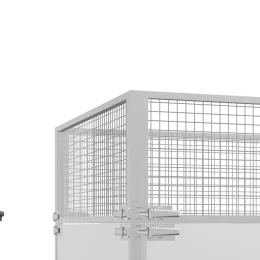 Ladder rack
Additional side boards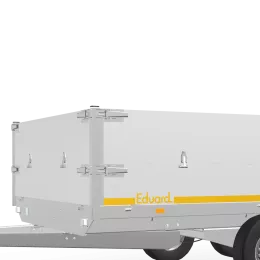 Jockey wheel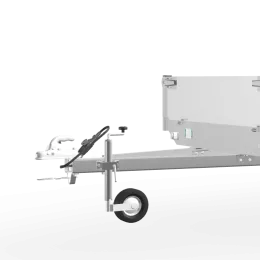 Supports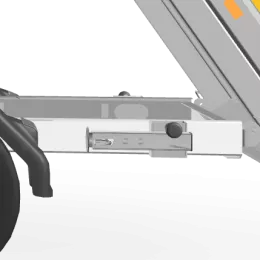 Shock absorbers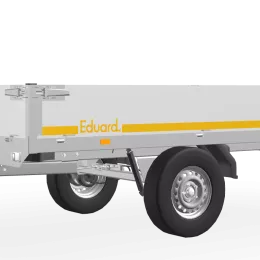 Awning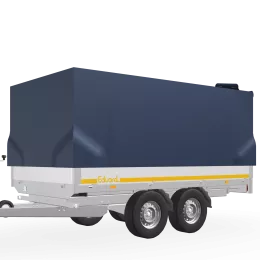 DIMENSIONS + WEIGHT
| Dimension | 750 | 2000 | 2500 | 2700 | 3000 | 3500 | kg |
| --- | --- | --- | --- | --- | --- | --- | --- |
| 251x145 | ◉ | ◉ | | | | | |
| 256x150 | ◉ | ◉ | ◉ | ◉ | | | |
| 311x160 | ◉ | ◉ | ◉ | ◉ | ◉ | | |
| 311x180 | | ◉ | ◉ | ◉ | ◉ | ◉ | |
Advantages of Eduard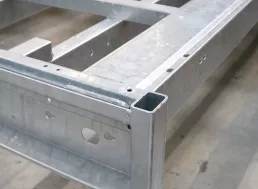 Galvanized
Fully welded en hot-dipped galvanised chassis that can handle any job.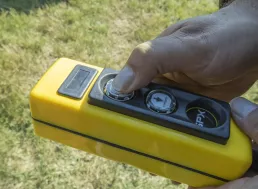 Comfort
Choose from manual, electric or wireless controls.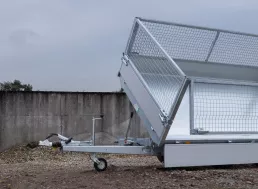 Low maintenance
From 1350 kg standard with a steel floor plate.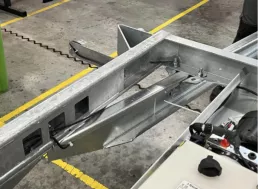 Strong
Extra reinforcement at the lower chassis for optimal tipping of your cargo.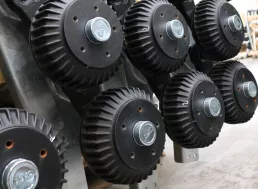 Robust
Exclusive use of A-brand braking systems and axles. (KNOTT & AL-KO)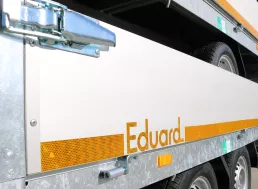 Safety
Highly visible reflective tape with ECE104 quality mark.