Single-axle braked flatbed trailers
Braked single-axle flatbed trailers have their wheels below the load floor rather than on the sides, like a box truck. Thanks to this difference, braked single-axle flatbed trailers are far more versatile than box trucks. You can make use of the extra space above the wheels. 
No matter how you put together your Eduard single-axle braked flatbed trailer, all hundreds of varieties share a few important features. The flat load floor consists of a single multiplex board and has an anti-slip layer. We provide each trailer with plenty of lashing points, so you can ensure your load is properly secured. 
Accessories for single-axle braked flatbed trailers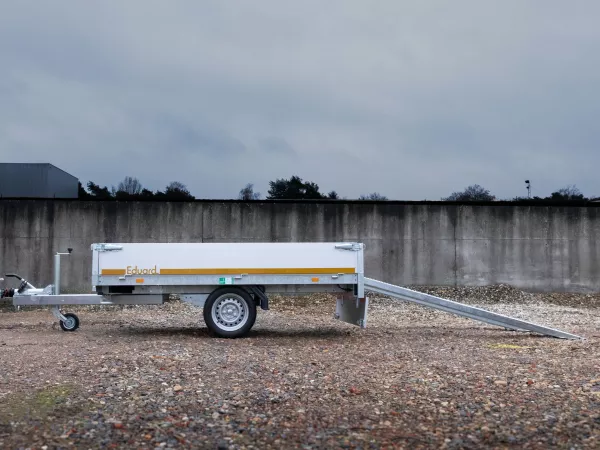 Ramps
Easy transportation of vehicles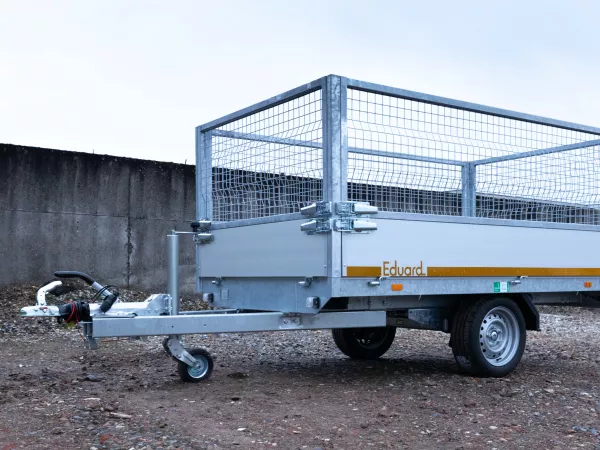 Mesh sides
More volume, 70 cm high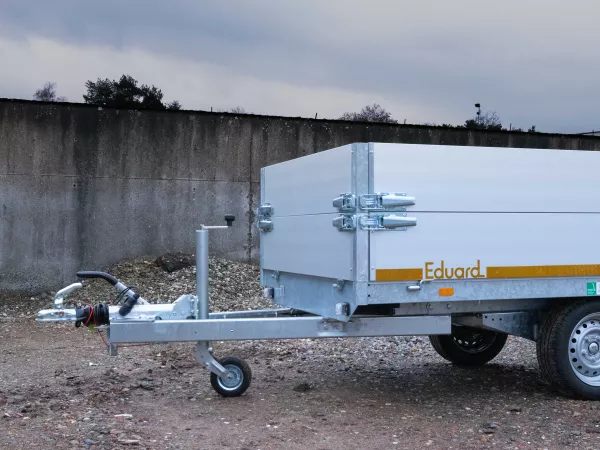 Additional side boards
Transport more with additional sideboards: 30, 40 or 70 cm high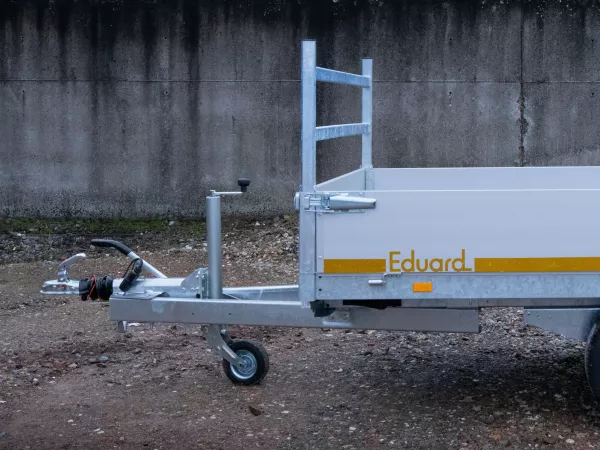 Ladder rack
Additional fastening points for your load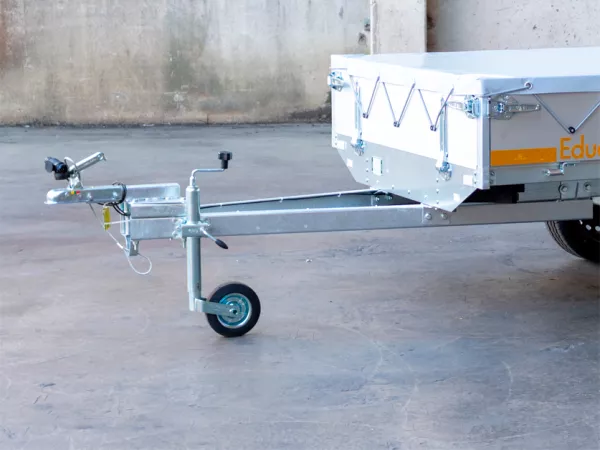 Jockey wheel
Optional up to 1000 kg. Standard from 1350 kg