Single-axle unbraked flatbed trailers
Move it
Screwed
Unbraked
201x145
Alu sides, 30cm high
750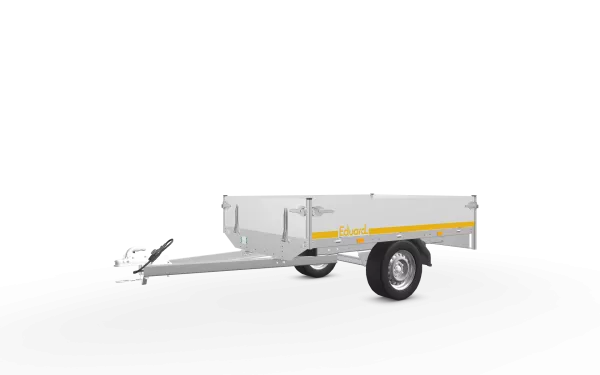 The fixer
Screwed
Unbraked
251x145
Alu sides, 30cm high
750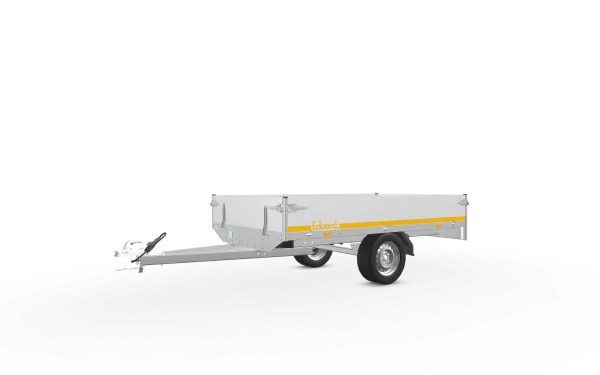 With a flatbed trailer single axle unbraked you have a convenient trailer with a load capacity of up to 750 kg. This is the ideal trailer for small transports of light loads. Think, for example, of transporting garden waste, household goods or other light material. Because the trailer itself is not particularly heavy, you will have plenty of net loading capacity left over for everyday chores. However, always take into account the towing capacity of your car for unbraked trailers.
Why choose an Eduard trailer?
Dealer network
Always an Eduard dealer nearby
3600+ Flatbeds
A suitable trailer for every job
Handcrafted
Professional in-house production
Configure yourself
Exactly how you want it using our configurator
The advantage of a flatbed trailer
All our trailers are flatbed trailers. This means that, unlike box trailers, the wheels are under the loading platform. That difference makes a flatbed trailer a lot more versatile than a box trailer. You navigate narrow streets with ease and you can utilize the total width of the load floor. Road handling is also a lot more pleasant.
As standard, our flatbed trailers are equipped with numerous attachment points, folding and removable side boards and a one-piece plywood floor plate with anti-slip coating. 
Your fully customized flatbed trailer
With an Eduard flatbed trailer, anything is possible. Choose your base and add as many features as you need. Think for example of a ladder rack, jockey wheel or awning. Put together your flatbed trailer with our handy configurator and calculate the price of your model immediately.
You will find different models in our assortment that can all be customized to your needs. In this way, we offer the right solution for every job. Need help putting together your trailer? Visit one of our Eduard dealers near you.
Accessories
for unbraked single axle trailers
Ladder rack
Flat tarpaulin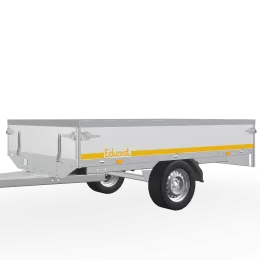 mesh sides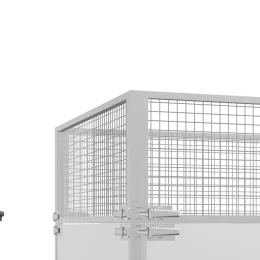 Jockey wheel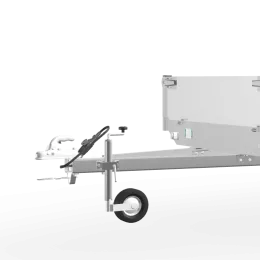 Additional side boards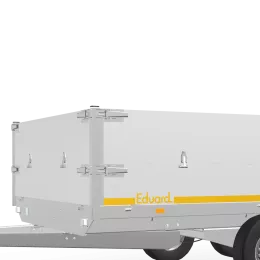 Awning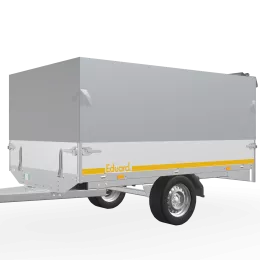 DIMENSIONS + WEIGHT
| Dimension | 750 | Chassis |
| --- | --- | --- |
| 200x145 | ◉ | Sendzimir galvanized and screwed |
| 230x145 | ◉ | Sendzimir galvanized and screwed |
| 250x145 | ◉ | Sendzimir galvanized and screwed |
| 256x150 | ◉ | Hot-dip galvanized and welded |
| 300x150 | ◉ | Sendzimir galvanized and screwed |
| 311x160 | ◉ | Hot-dip galvanized and welded |
Advantages of Eduard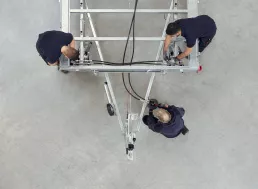 Super-stable
The V-drawbar provides tremendous stability at the base.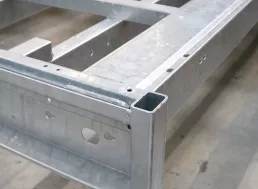 Galvanized
Fully welded en hot-dipped galvanised chassis that can handle any job.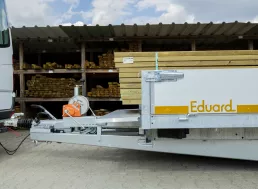 Practical
Easy loading and unloading due to the foldable and removable side boards.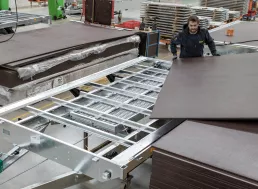 Low maintenance
One-piece plywood floor plate with non-slip coating.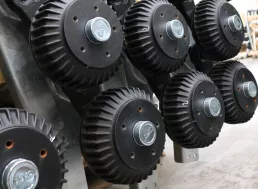 Robust
Exclusive use of A-brand braking systems and axles. (KNOTT & AL-KO)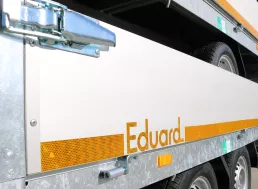 Safety
Highly visible reflective tape with ECE104 quality mark.