Flatbed - single axle unbraked
Why choose an unbraked single-axle trailer? Unbraked single-axle vehicles are particularly suited for smaller transports. An unbraked trailer with only one axle has a lower own weight than a braked single-axle or (unbraked) double-axle trailer of the same size. As a result, one can transport more. Single-axle trailers are easy to use. Smaller turning forces make it easier to turn and move the trailer in all directions.
No matter how you put together your Eduard single-axle unbraked flatbed trailer, all variants have some important things in common: a flat loading area made of a single multiplex floor plate with an anti-slip layer, numerous attachment points and foldable and removable side walls.
We produce lightweight and classic Eduard single-axle trailers: 
| Size | Sendzimir galvanized | Screwed | Hot-dip galvanized | Welded |
| --- | --- | --- | --- | --- |
| 200x145 | x | x |   |   |
| 230x145 | x | x |   |   |
| 250x145 | x | x |   |   |
| 256x150 |   |   | x | x |
| 310x160 |   |   | x | x |
Accessories for single-axled unbraked flatbed trailers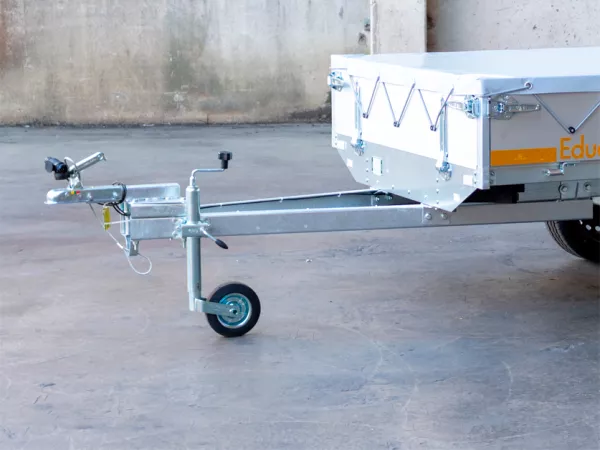 Jockey wheel
Optionally available for greater ease of use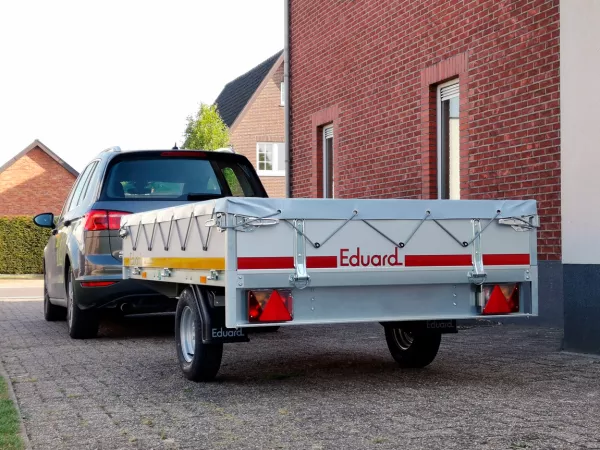 Flat tarpaulin
Protect you load with a flat cover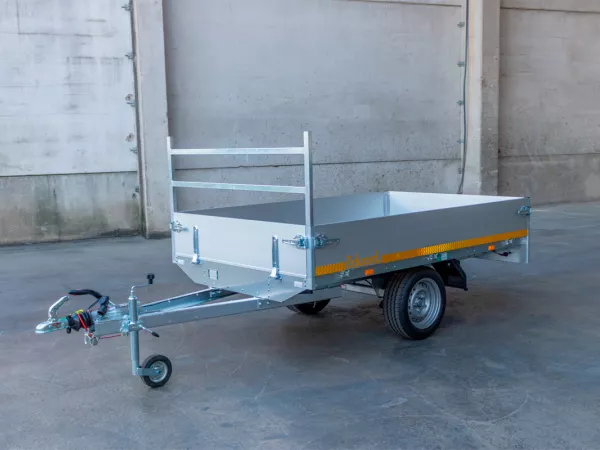 Ladder rack
Additional fastening points for your load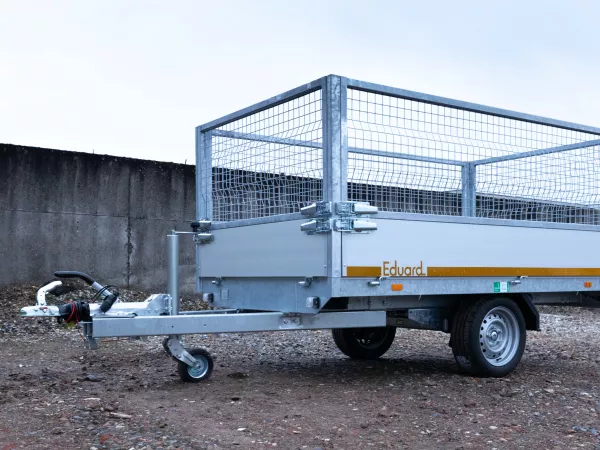 Mesh sides
More volume, 70 cm high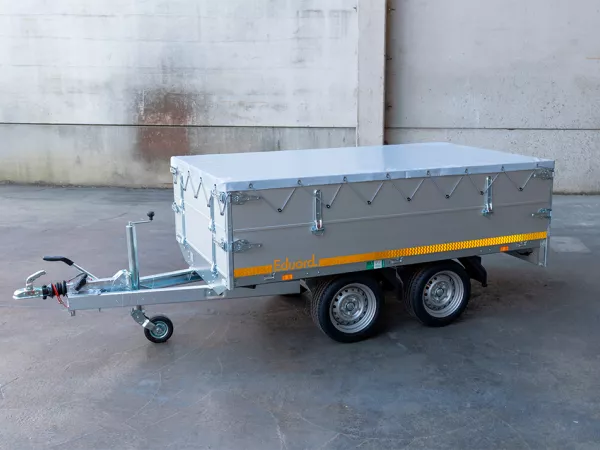 Additional side boards
Transport more with additional sideboards: 30, 40 or 70 cm high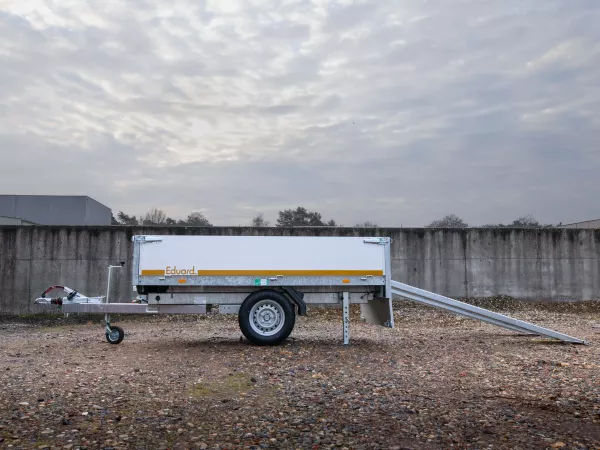 Ramps
Easy transportation of vehicles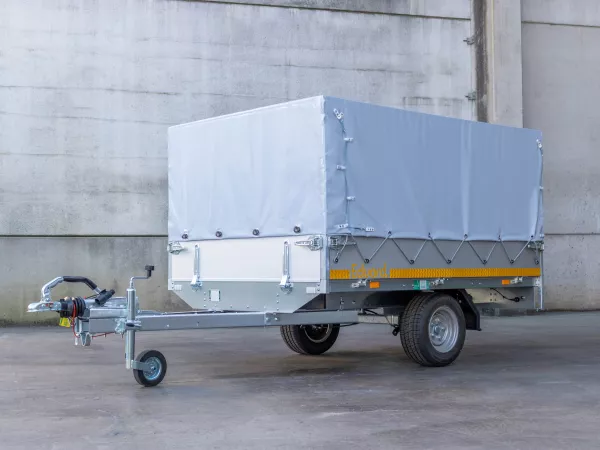 High cover
More protection for your load. Various heights and colours