Braked double axle flatbed trailer
A double-axle braked flatbed trailer is a trailer with wheels below the loading floor. This means braked double-axle flatbed trailers are far more versatile than box trucks. You can navigate narrow streets with ease, and you can load more volume for the same track width compared to a box truck. How convenient! 
No matter how you put together your Eduard double-axle braked flatbed trailer, it will share some important features with all other Eduard trailers. The flat loading floor is made of a single multiplex floorboard with an anti-slip layer. We equip each trailer with lashing points, so you can properly secure your load. Most varieties even have them both inside and outside the loading floor. 
Accessories for double-axle braked flatbed trailers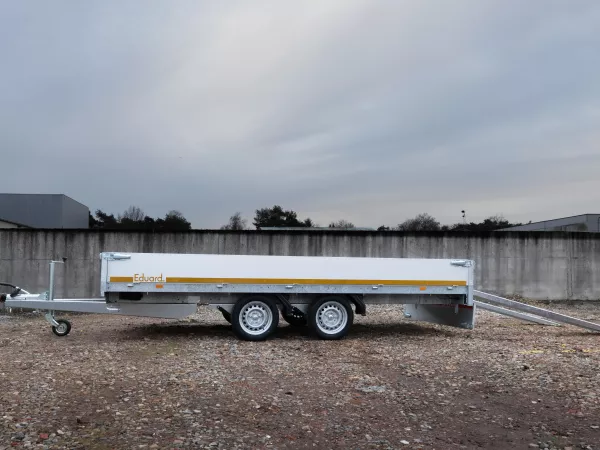 Ramps
Easy transportation of vehicles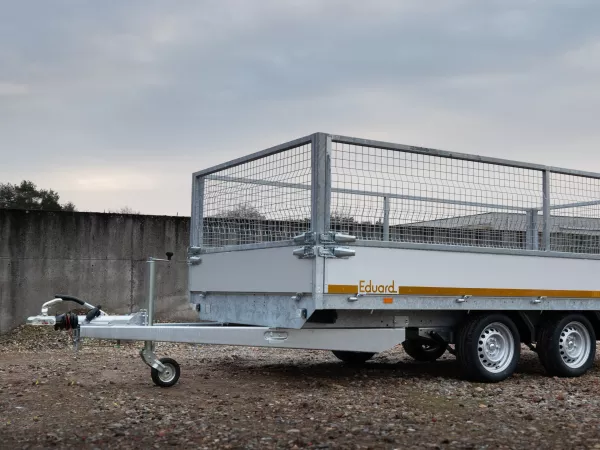 Mesh sides
More volume, 70 cm high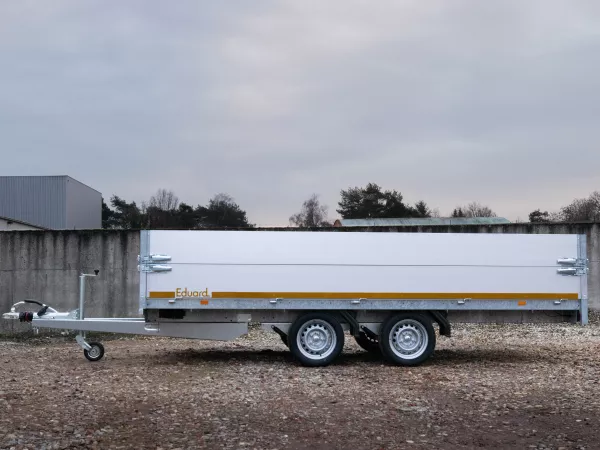 Additional side boards
Transport more with additional sideboards: 30, 40 or 70 cm high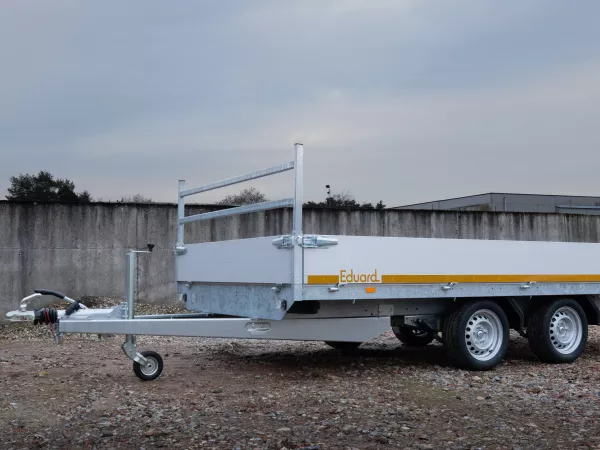 Ladder rack
Additional fastening points for your load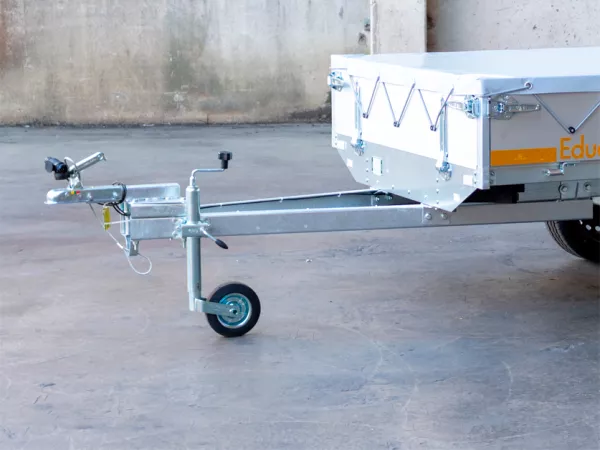 Jockey wheel
Optional up to 1000 kg. Standard from 1350 kg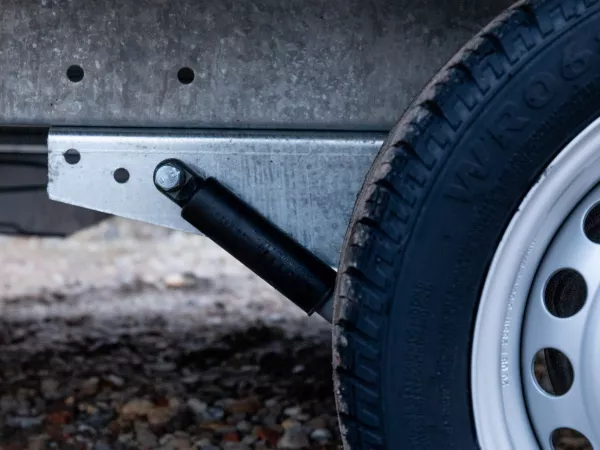 Shock absorbers
Opt for additional driving comfort